You've had the talk with your loved ones and they are on board with moving into a senior community. That's great! But now what? Where to start?
There are literally hundreds of communities around the Valley that offer different services and rates. It can be very confusing and frustrating. You need to simplify the process. First and foremost, you'll need to figure out what is affordable. Many communities are all-inclusive, meaning meals, transportation and other amenities are included in the monthly rental price. If you at least have a baseline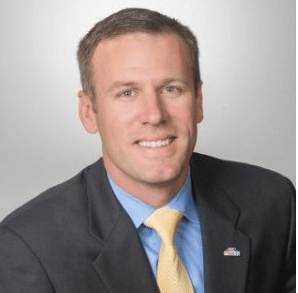 figure, that's a huge help, a starting point. Also location – they probably want to stay close to where they are most familiar, so that narrows the search. After a process of elimination either through a website or by phone (or both in some cases), you can rule out the ones that just aren't a good fit. Make sure you have pen and paper handy when you speak with each community so you can jot down important notes.
After calling a few different ones, it'll be hard to keep track of who offered what! Next, the ones you've kept on the A list will be the ones you will want to set up appointments with. Progress! You should have 2 or 3 left on the list that you would want to take your loved ones to visit. However, doing a pre-visit to the community is highly recommended. By doing so you won't have any unpleasant surprises when you bring your parent(s) or loved ones. It's a long and exhausting process for everyone, but don't rush through. This is a major decision and you won't want to have to repeat it if they aren't happy. When you are touring, be sure to have a ready list of questions. For example some of the questions you will want answered:
a. What amenities are included in rent (meals, light housekeeping, laundry, etc.)?
b. Is there 24-hour security?
c. Are there pull cords in the rooms?
d. What is the pet policy (if appropriate)?
e. What types of activities are offered? Exercises? Classes?
f. Are there church services on site?
g. Transportation?
h. What's the availability? How soon could they relocate?
You've pared the list down to three communities. Take the time to thoroughly discuss each one and if necessary, list pros and cons to help in the decision. It may take some time and effort to finally arrive at the final choice, but it's worth the investment. When the decision is final, notify the community right away. Some have waiting lists and now that you've gotten this far, you don't want to end up finding out he/she can't move in for months.
Congratulations, you've chosen a new community that both you and your loved one feels positive about! That's peace of mind for sure. But wait, you're not finished yet. There's the task of downsizing a large family home, finding out what will fit into a 1 or 2 bedroom apartment (most likely). There are downsizing professionals who can actually walk you through each step of downsizing and deciding what will fit in the new home. It will make the process much less overwhelming and save a lot of time and energy.
If you are ready to move forward and need a little more direction, try downloading our free Guide to Stress Free Relocating, sign up for our newsletter or schedule a FREE consult with a SeniorMoves Advocate by emailing info@parentprojects.com or calling (480) 757.5750 today.