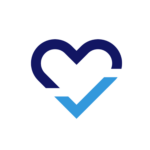 Finding Your Way After Losing a Spouse by: Yvonne Broady | August 31, 2019
sixtyandme.com/finding-your-way-after-losing-a-spouse 
To make sense of the loss, many find themselves diving into despair or ignoring the loss. So, it is important to follow a healthy path to move forward.
1. Individual and group counseling have been seen to help immensely in accepting the beginning stages grief. Grief is normal and is not a pathological condition or disorder.
2. Staying connected with friends and family. This act is important to repel feeling of isolation or denial.
3. Rightsizing a living situation can relieve financial stress, especially if finances are negatively impacted by the loss. However, a move under the emotional strains of grief can be overwhelming. Plan to rightsize at the RIGHT time, into the RIGHT place, using the RIGHT people to help.
4. When appropriate, focus on positive goals or something to achieve. A healthier you can better assist a healthier them.