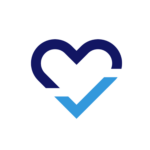 Downsizing is a stressful and emotional task, here are a few ways to make the process more enjoyable for the family.
PACE YOURSELF

Rushing the move is what adds an extra layer of stress and creates more tasks.

HELP YOUR LOVED ONE STAY IN CONTROL

Allow them to participate and

 

Encourage them to go through their own things and enjoy all of their memories 

 

CELEBRATE SPECIAL MOMENTS

Memories are gifts that are often taken for granted, give your family time to reminisce 

 

DE-CLUTTER FAMILY HEIRLOOMS EARLY & OFTEN

Giving away or handing down family heirlooms creates happiness and joy  

 

These are the emotions that should be present in a compassionate senior move

 
SeniorMoves.org is dedicated to helping families through emotional transitions related to aging.  By consolidating information about senior moving issues and referring clients to Verified Vendors, we try to take the stress off families and create a more enjoyable move.