Scottsdale, AZ –  Parent Projects Connect: the new platform for advocates managing mom and dad's life events in their twilight years
Today, Parent Projects, LLC. announced the launch of Parent Projects Connect™, an all-in-one platform for life event management. The platform is designed to support advocates of the aged, helping adult children and professional advocates create positive outcomes for mom or dad, while upholding strong values of "Privacy-First," and the "Love Check" in concert with their Verified Business Network (VBN).
The Parent Projects Connect platform-as-a-service (PaaS), enables these advocates to effectively clarify what needs to be done, simplify the project to task based lists, and verify what resources they need to bring the project to completion.
Parent Projects then provides connections to "verified" businesses that have dedicated part of, or all, the business to serving the aged and working with those who advocate on their behalf. A customer feedback loop and annual verification assures the right businesses are available to assist on the various projects including those related to disability, divorce, death, or debt. The goal of Parent Projects Connect is allowing teams of advocates to communicate and function seamlessly, even from a distance as it frequently occurs.
An integrated desktop environment shows those using Parent Projects Connect their open projects, tasks that need to be done next, resources to move the project toward completion, and information at every step of the project. Featuring 11 top-level categories and 74 sub-categories, the VBN offers virtually any resource you may need.
Currently in Beta version, Parent Projects Connect is poised for full launch in the Phoenix metropolitan area and all of Arizona in the Fall. The product was created from the combined vision of Tony Siebers and Louis Chavez who saw a need in the senior care market.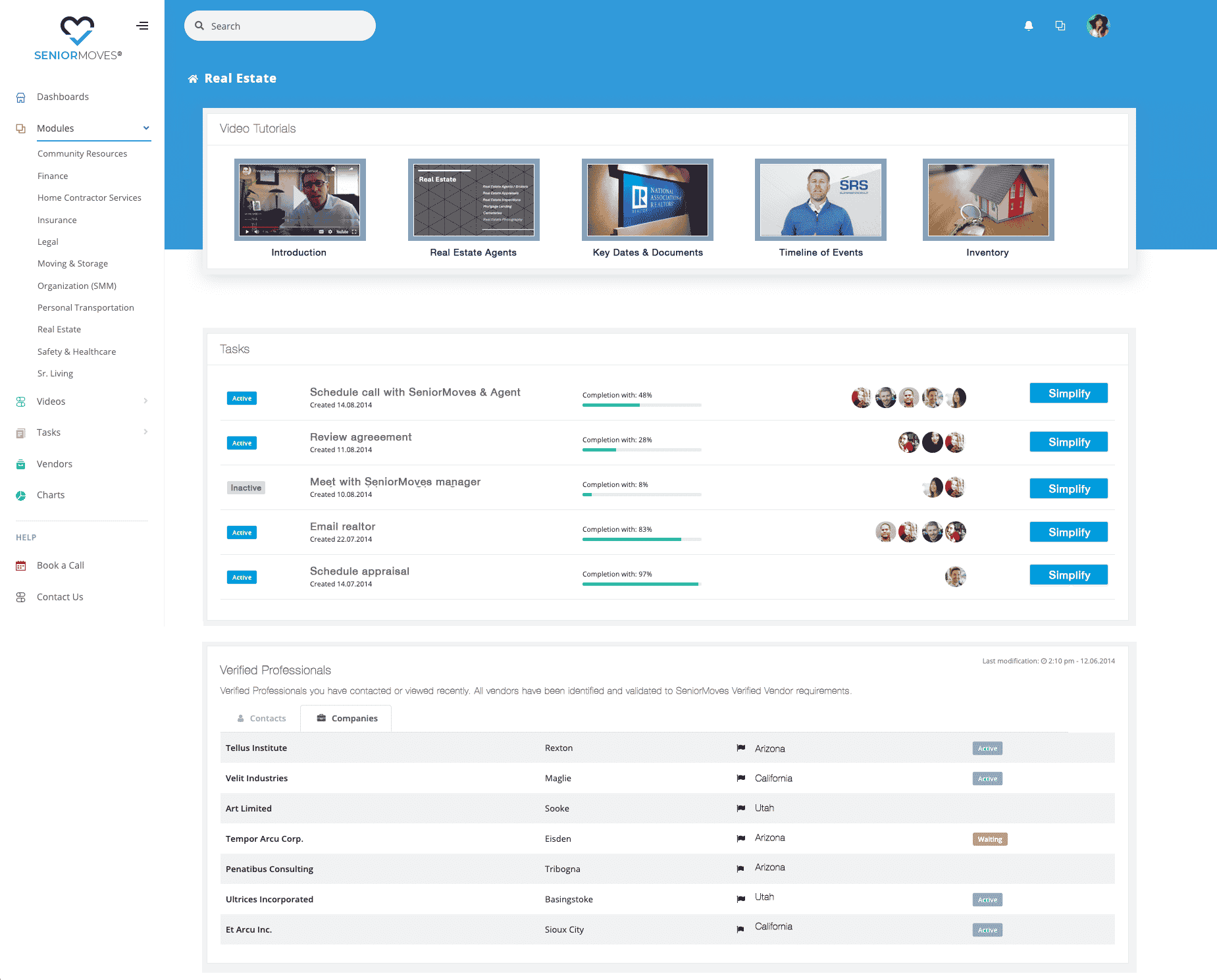 "It's truly been a labor of love creating the platform. It is the culmination of a lot of hard work done by the team, and we're excited to see how it can help families navigate and better advocate for the aged in their lives."
Advocates and Businesses can subscribe at parentprojects.com.
About Parent Projects, LLC.
Parent Projects is an online media and technology company where family, friends and professional advocates of the aged connect with "verified" senior-oriented businesses and resources focused on the issues of aging.  We tackle the stress and intimidation of the process for families relocating in Phoenix using our educational and self-help downsizing resources found at ParentProjects.com. Follow @parentprojects on your favorite social media platform. 
Through our Parent Projects Connect™ platform, advocates can clarify what needs to be done, simplify communication between stakeholders and access the pre-screened verified professional services they need on their terms.