Founding Family Special: 30-Day Free Trial

The A.I. Platform that helps you
Downsize Your Aging Loved One
 Age-in-Place  Relocation End of Life
Expert guidance in a safe and private platform where your family can experience relief.
First Month Free
Then $8/mo* after trial ends
*Offer only valid for new users. After your first free month, you'll be charged $8 per month. There's no long-term commitment and you can cancel at anytime. All amounts shown are in USD.
not ready to start just yet?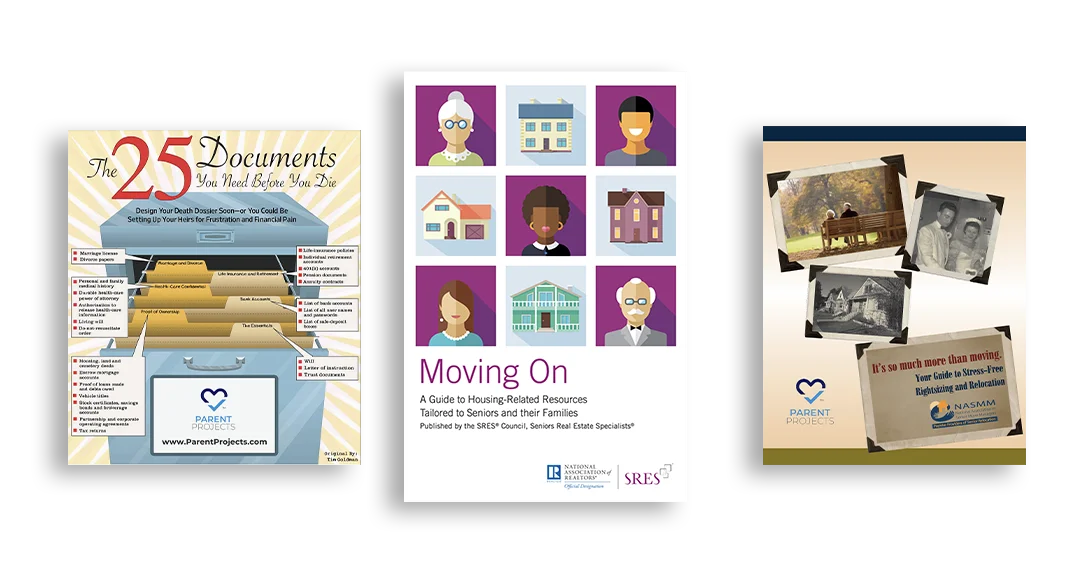 Get Free Resources Now
Delivered Straight to your Inbox
We know you're busy and you've got a lot going on. Let us send you some free helpful resources in the meantime to keep you informed and ready for what's next. We're always here to help.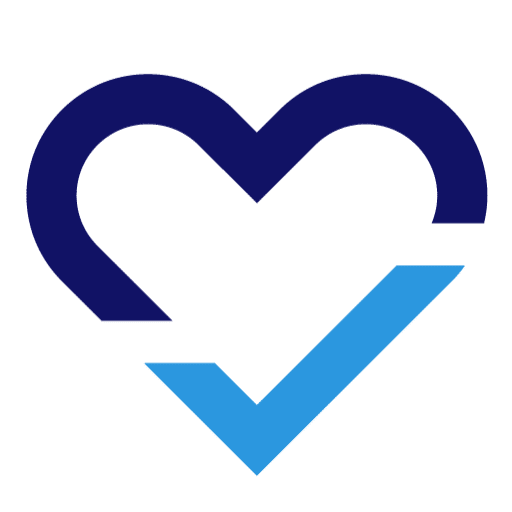 Customized Expert Advice
to help solve family disputes and know where to start.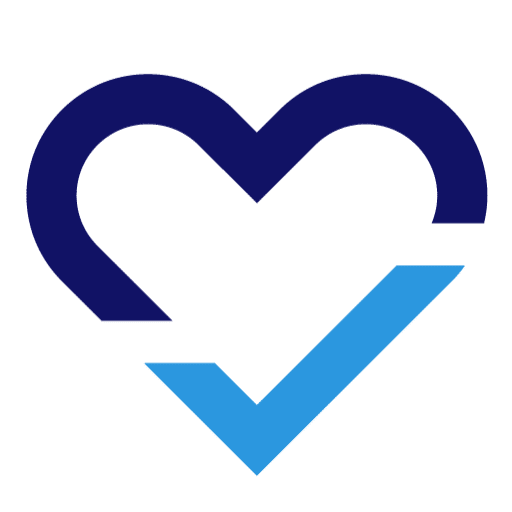 Ad and Solicitation Free Platform
No ads or solicitations EVER! You're already overwhelmed – you don't need other people bugging you.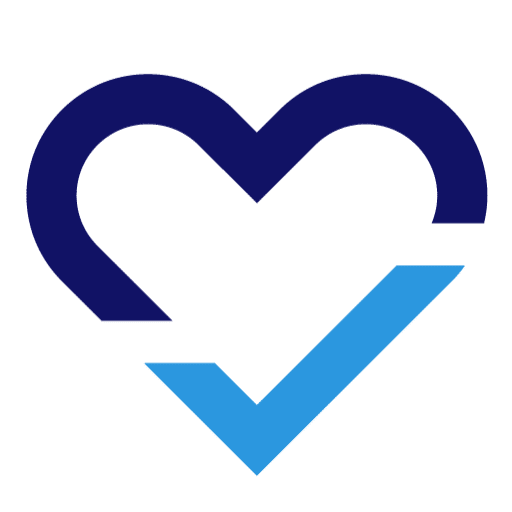 Verified Age-Friendly Businesses
Don't know who to hire or what things cost? We have a network of verified businesses who are experts at working with older generations.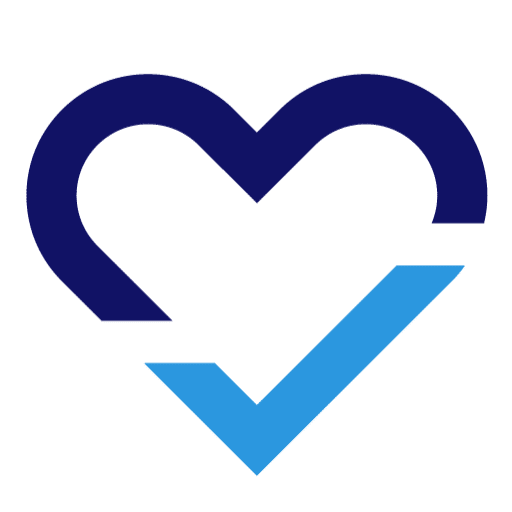 Private Digital Family Room
A private and secure message board, wellness journal, doc vault, and calendar for your whole family to share while you care for your aging parents.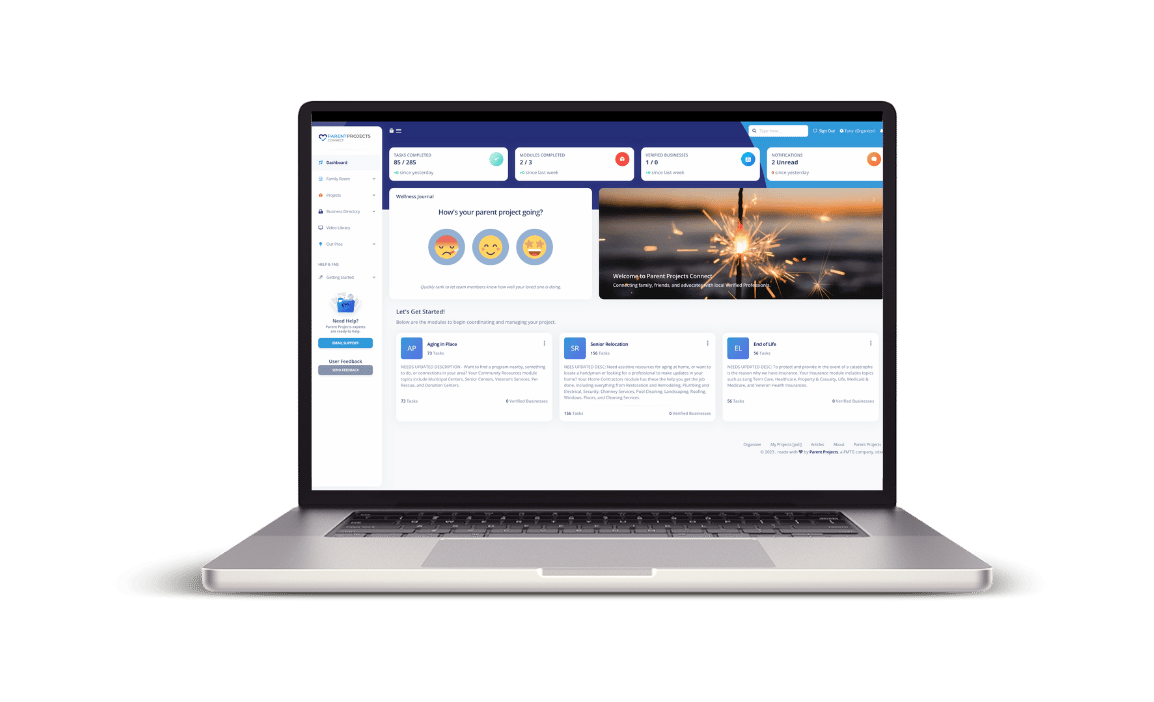 Save Time & Money
… compared to traditional senior move managers and other solutions.
Senior Move Managers charge up to
Parent Projects gives you personalized guidance for
When is it time to move Mom & Dad?
When you start to see:
Changes in health
Changes in sleep
Emotional Outbursts
New Bruises
Trouble with medications
Increased confusion
A messy house
Missing appointments
Poor grooming
Forgetting basic knowledge

Parent Projects Helps Busy Families
Downsize an Aging Loved One
Most apps sell your parents' data to vendors who may or may not have the best intentions. Parent Projects puts your parents' privacy first, while helping you connect with siblings to care for your parents.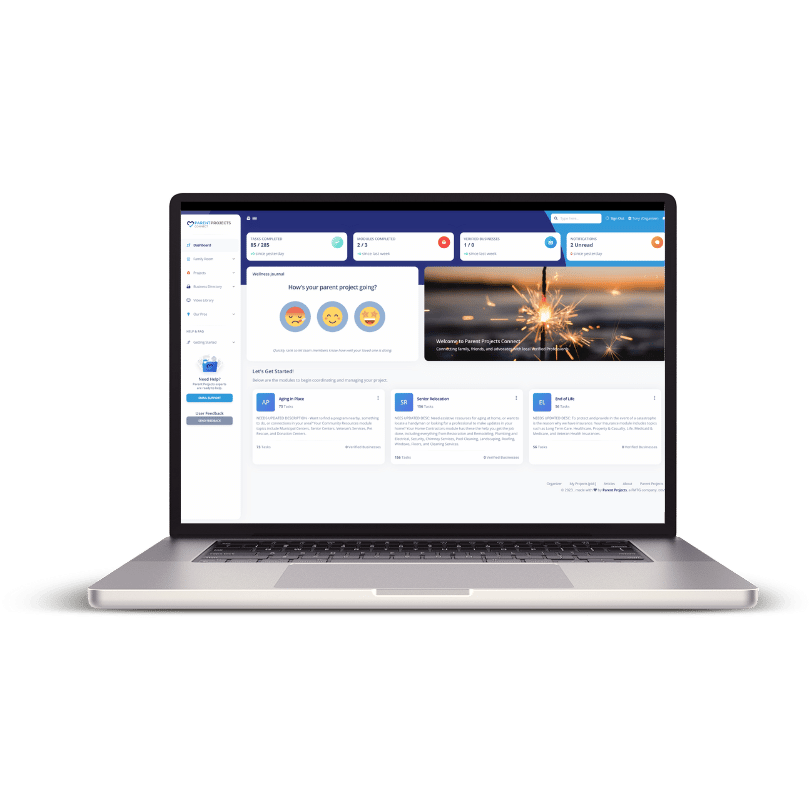 Coordinate Tasks
Most of us haven't handled projects for our parents, like relocating them and handling their taxes. There are things we haven't thought of. But this app gives you task lists, with commonly forgotten tasks to make sure you see them coming.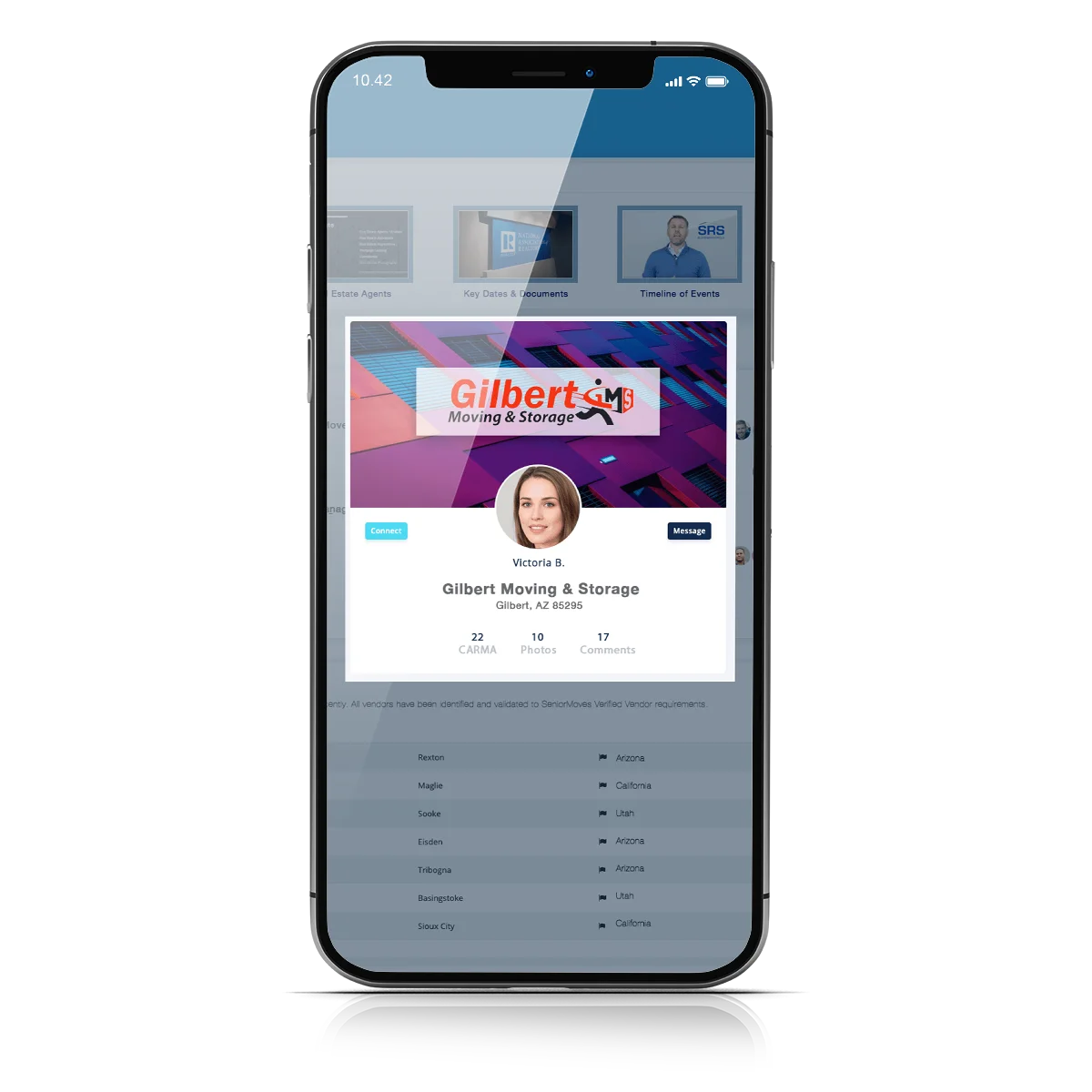 Find "Verified" Vendors
"How can I know who to trust alone with my parents?" Protect your parents from high-pressure, unethical vendors with a list of businesses with parent-protection policies already in-place, and who will coordinate with you before moving forward.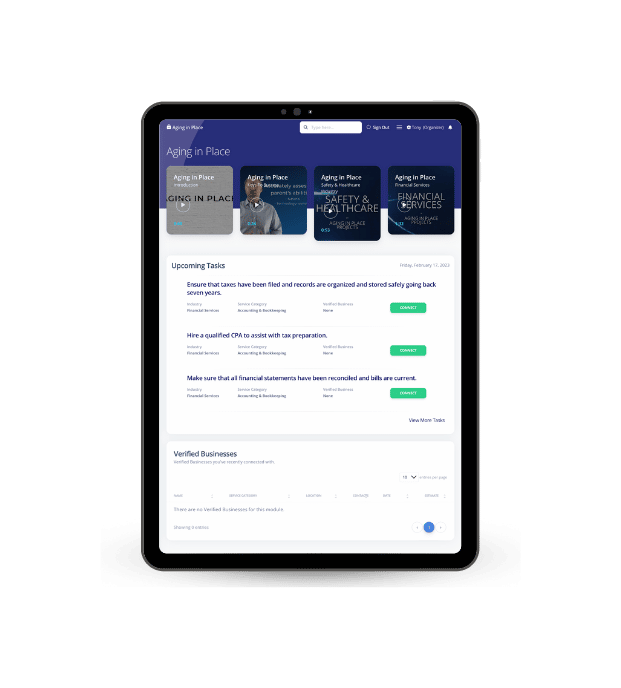 Involve Your Family
When helping your parents, you're almost always working with their money and health. Parent Projects keeps tasks and notes transparent, so siblings can keep apprised and even help you make those tougher plans and decisions. And nobody will think you're hiding anything.
"I started Parent Projects because end-of-life conversations with aging parents should bring us all together, not tear us apart."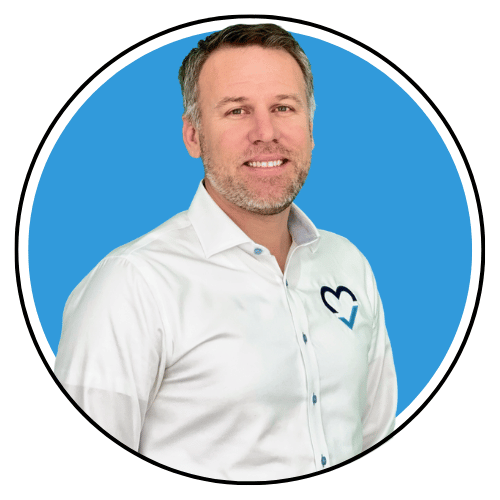 Tony Siebers
Parent Projects Founder and CEO
How much does a Parent Projects membership cost?
Parent Projects costs $8 per month after the 30-day free trial ends.
What is included in the monthly membership fee?
Your monthly membership includes unlimited access to the Parent Projects platform including the following:
100s of expert advice videos and articles customized to your project
Ad-free platform experience 
Access to our local Verified Business Network – our trusted network of age-friendly and verified businesses you can trust to take care of your parents. 
Unlimited access to your own personal digital Family Room – a private and secure message board, wellness journal, doc vault, and calendar for your whole family to share while you care for your aging parents.
Discounted pricing for your family members who sign up from your invite.
Can I cancel my Parent Projects membership any time?
Yes. You can cancel your membership at any time. There is no long-term commitment. Your subscription will remain active through the end of the current billing cycle. We do not issue refunds for the unused portion of your membership. 
How do I know if I'm ready for a platform like this?
Our platform was built for adult children who have parents in the final third of their life. Even if your parents aren't dependent on you, if you're in the category above, Parent Projects is an invaluable tool to prepare you for and guide you through the care your parents will need in the coming years. Our 30-day free trial is set up so you can try our platform with no cost to see if it is something you can use now and into the future.